Welcome to Craft Beer Guy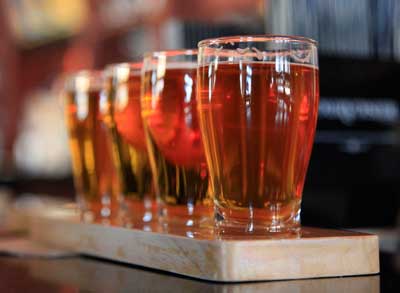 Welcome to CraftBeerGuy.com; it has been with great pleasure that I have witnessed the explosion of the craft beer scene that has occurred over the last few years. It was not that long ago that I would have to travel 100 miles to find a craft beer tasting room; there are now seven within 10 miles of my home along with several award winning brewpubs; and even more coming. I have made it my goal to introduce as many people as possible to the world of craft beer. There are so many flavors, smells and colors available that there truly is a craft beer for every palate. In fact, there may be several.

Craft Beer Guy is not a beer review site; there are plenty of those available to you. Instead I will introduce you to craft beer breweries, microbreweries and some nanobreweries. In addition, I will show you the many brewpubs and gastropubs that I have found around the country and even some in Europe.
Domestic and International Craft Beer
South Bay Craft Beer Guide